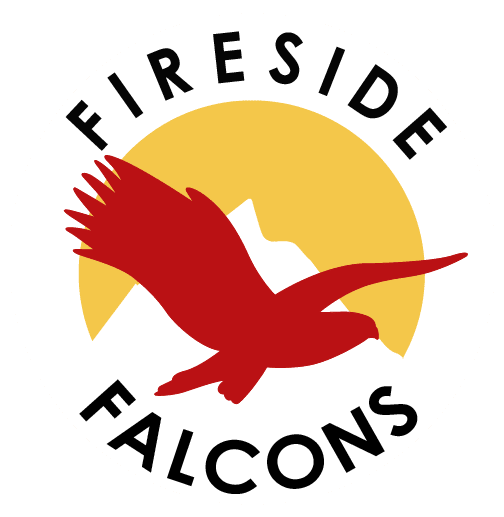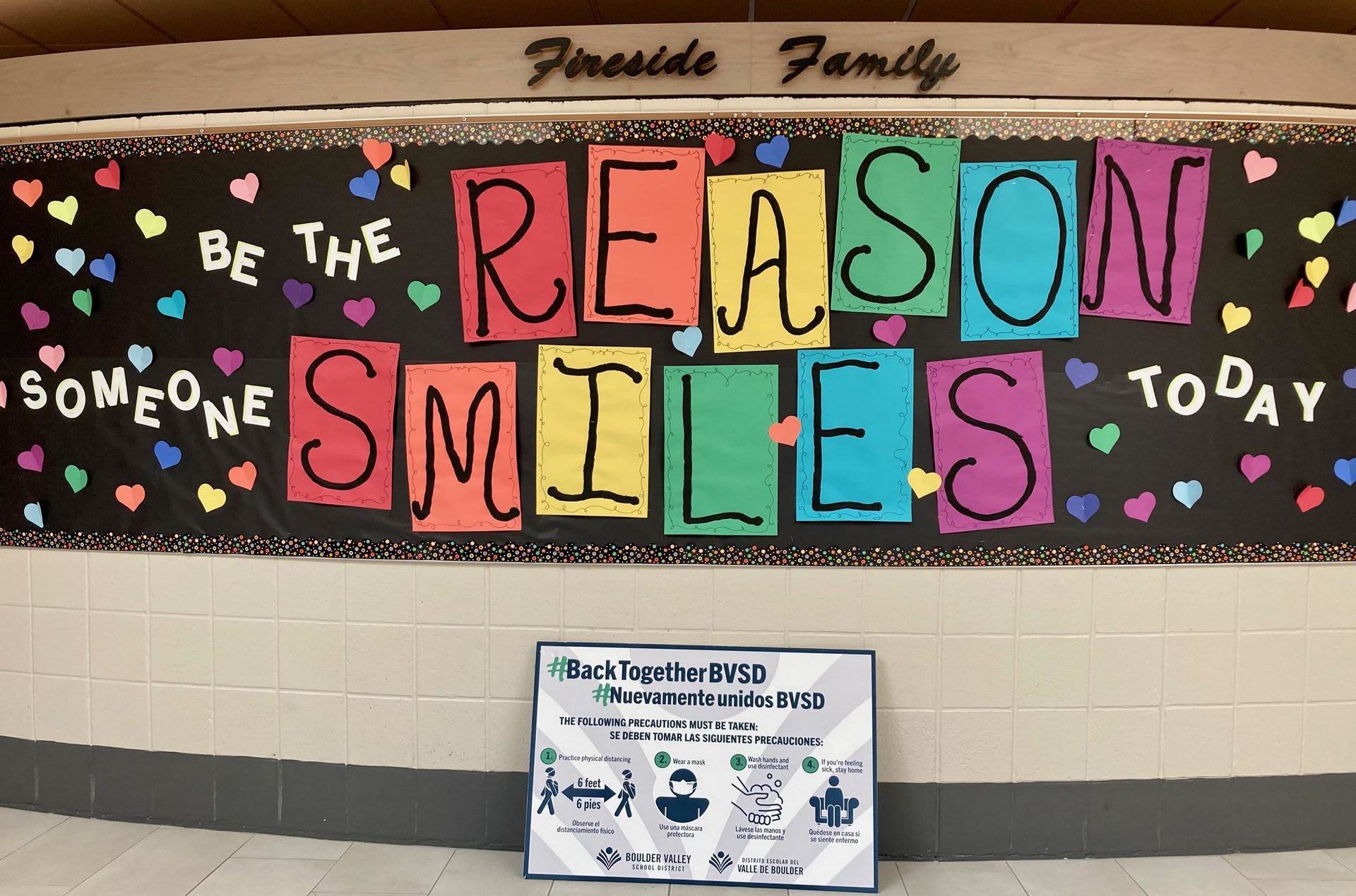 Message from Mrs. Keppler
Dear Fireside Families,
It is almost ready, set, go time for us to welcome our K-2 in person learners to Fireside on Tuesday, Sept. 29th. In order to support the safety of our students, staff and community, it is important that all Fireside families are well informed and prepared prior to our student's return to school. To this end, we ask that ALL parents of K-2 in person learners carefully read and review the district and Fireside specific information below.
BVSD Back to School Letter for Grades K-2- important safety information and parent responsibilities.

Morning Drop Off:

For all students and parents walking or biking to school, we ask that masks be worn and families are safely distanced. Parents are not to enter our playgrounds, instead, make it a quick "hug and go" when dropping off your child/ren. Additional supervision will be provided to assist students to their classrooms. While I realize this may be difficult for our close-knit community, it is important that we are all establishing and modeling safe habits/guidelines for our child/ren.

Soft Start: Students may begin arriving at 7:50 am and walk directly to their classroom door where the classroom teacher will confirm that each student has been properly screened at home prior to entering the classroom.

First bell: 7:55
Second bell: 8:00
Grade 3-5 Remote learners: Morning Meetings will now begin at 8:10
Staggered Dismissal:

In order to avoid mixing of cohorts/classes, we're implementing a staggered dismissal:

Kinder- 2:25
1st- 2:27
2nd- 2:30

Passive Screening is to be completed at home prior to students arriving on school grounds complete the screening form here

QR Codes will also be set up in different locations in the front of the school, in case a parent has forgotten to complete the screener at home.
If the screener has not been completed in advance, the child will be escorted to the front of the school to complete an active screening.
For your ease, Kate Gudeman (healthroom para), has completed this handy Infinite Campus Parent Portal Instructions Video

to help access the student screener tool.

Helpful Hints/Troubleshooting:

Downloading Infinite Campus Parent Portal onto Cellphone, p

arent might be asked to input district and state:

BVSD will be cautious regarding sick students. Parents will be asked to pick their child up from school if symptoms arise (COVID symptoms-coughing, temp, aches, etc).
Safety Trainings and Safe Practices: as a school, we are taking the safety of our students and staff seriously. All staff have been trained regarding safety protocols including hand-washing, mask-wearing, safe distancing, not mixing classroom cohorts, staggering lunch and recess, setting up safe classrooms, and use of outdoor spaces.

As we move into our Phase 2 +, parents should expect to receive communication from their classroom teacher. Also, I realize how much information you're currently receiving as parents, and how difficult it can be navigating ever-changing guidelines. As a school, we're making every effort to keep our families well-informed. Please don't hesitate to reach out if you have questions or need clarification.
Looking forward to welcoming our K-2 Fireside Falcons on Tuesday!
Crossing Guards STILL NEEDED!
Please help if you can!
With in-person schooling starting on Sept. 29th, we are in need of crossing guards! Please help get our kids to and from school safely. You can sign up for a 15 minute shift HERE!
----------------------------------------------------------------------------------------------------------------------------------------------------
BRAND NEW Community Gives Program!
Hello wonderful Fireside Families! While this year looks very different from previous years, our community continues to show solidarity in their compassion and generosity to each other. If your family is in need of assistance with specific items and/or grocery shopping, please click HERE. If you would like to donate to our Community Gives program, please click HERE and select "Community Gives". We are here for each other. Thank you, everyone!
-----------------------------------------------------------------------------------------------------------------------------------------------------
UPCOMING EVENTS:
Dining For Dollars - Rosati's
Come grab a delicious slice of Chicago style pizza at Rosati's in Louisville and 15% of your entire order will be donated to Fireside Elementary! Dinner solved AND dollars donated - a WIN WIN!
Date: Wed Sept 30, 2020
Location: 1067 Courtesy Rd, Louisville CO 80027
Order online at: https://www.rosatispizza.com/location/louisville-co/
OR call to order: 303-484-9984
-----------------------------------------------------------------------------------------------------------------------------------------------------
Next PTO Meeting
All are welcome to attend to discuss our proposed budget. If you have questions or comments, please submit them HERE:
Date: Sept 30, 2020
Time: 6-7:30pm
Location (virtual): https://meet.google.com/dno-dydq-fnc
-----------------------------------------------------------------------------------------------------------------------------------------------------
There are other EASY ways to donate to Fireside:
Amazon Smile
If you shop on Amazon, please consider selecting Fireside PTO as your charity! .5% of your purchase price will be donated to Fireside. It's easy to set up and a big WIN-WIN!

King Soopers card Community Rewards
This is a super easy way to raise money for Fireside while you do your regular grocery shopping!
1. Create your account https://www.kingsoopers.com/i/community/community-rewards
2. Choose Fireside PTO under Community Rewards (ID: NE165)
3. Shop and use your loyalty number or alt ID for your purchases to count towards rewards
4. FAQ's

MooCaps
Do you get milk from Longmont Dairy? Save those caps! Bring them to school and Fireside earns 5 cents per cap! There is a barrel outside by the front door of the school to drop them in. A big thank you to Meghan Kramer for helping collect these for Fireside!
BVSD Community Schools has modified our licensed child care offerings for Phase 2+ beginning next week. We will now be offering Extended Day (before and after school) care Tuesday through Friday for K-2 kids along with our full day (7:30am – 5:30pm) care for grades 3-8 all week! Find specific details for Fireside families on the flyer HERE.
Specials: Art, Music, & PE
This school year Art, Music and PE are built into your child's daily schedule, YAY! This is different from spring 2020, as specials were considered enrichment or optional, due to the rapid switch from in person to online learning. For the 2020-2021 school year, specials are a designated part of your student's daily schedule; your child will be graded on attendance, participation and completion of work. If you have questions and/or concerns, please contact a specialist to discuss a plan for you and your child. Thank you.
Recess Equipment!

If you have any 'gently used' playground balls, footballs, soccer balls, or jump ropes at home that are no longer being used, would you consider donating them to Fireside? While we have purchased recess equipment for each class to use during recess, we would love to fill their bucket with even more items!

Please make sure it is an item that can be wiped clean with disinfectant, no cloth items please.

There will be a wagon and a few buckets outside of Fireside's main entrance on Monday, to drop off these gently used items. Thank you Fireside!
BVSD Food Distribution/Delivery
BVSD Food Distribution is every Monday from 9-11AM and 4-6PM at Columbine, Crestview, Emerald, Louisville Middle, Manhattan, Sanchez, and Nederland High (AM only) . If you are unable to make those times/locations please reach out to Kate King, Community Liaison, at kathryn.king@bvsd.org. Kate will be doing food deliveries to those in need.
School meals (both breakfast and lunch) are free for all students when schools re-open for in-person learning on 9/29. No enrollment, paperwork, or verification is required to participate in the meal program. These free meals will be available every school day, until at least the end of December 2020 (at that point the USDA and Congress will re-assess their continuance). We encourage your student to participate in and enjoy the nationally-recognized BVSD school food program, which is scratch-cooked and kid-taste-approved. Healthy, locally sourced, and organic ingredients are used whenever possible, and we avoid highly processed foods, high fructose corn syrup, chemicals, dyes and food additives. All beef and chicken on the bone and nacho meat is hormone- and antibiotic-free. Fruit and veggie sides are fresh from local farms whenever possible (especially this time of year). Due to BVSD Food Service's rigorous health, safety and cleaning protocols in their new production facility, the food prepared and served by BVSD will be among the safest (and tastiest) available. View the September/October Menu HERE.
*Please note: even though meals are free until December, please fill out the Meal Benefit application on the Infinite Campus Parent Portal so you may continue to receive the benefits (this also helps with funding!).
Puentes
Puentes is Fireside's support group for Spanish-speaking parents. The group meets once a month to discuss and learn about issues that arise for families as they try to negotiate the school system and American culture. Additionally, the group contributes their time and ideas to the Fireside PTO and community events. During these challenging times, our Puentes community is working hard to be sure our Spanish speaking families are informed and feeling supported by Fireside, BVSD, and our community. We have a new Puentes website, linked to the Fireside website, with a collection of resources in Spanish from Fireside, BVSD, and for technical support. You can visit our Puentes website HERE.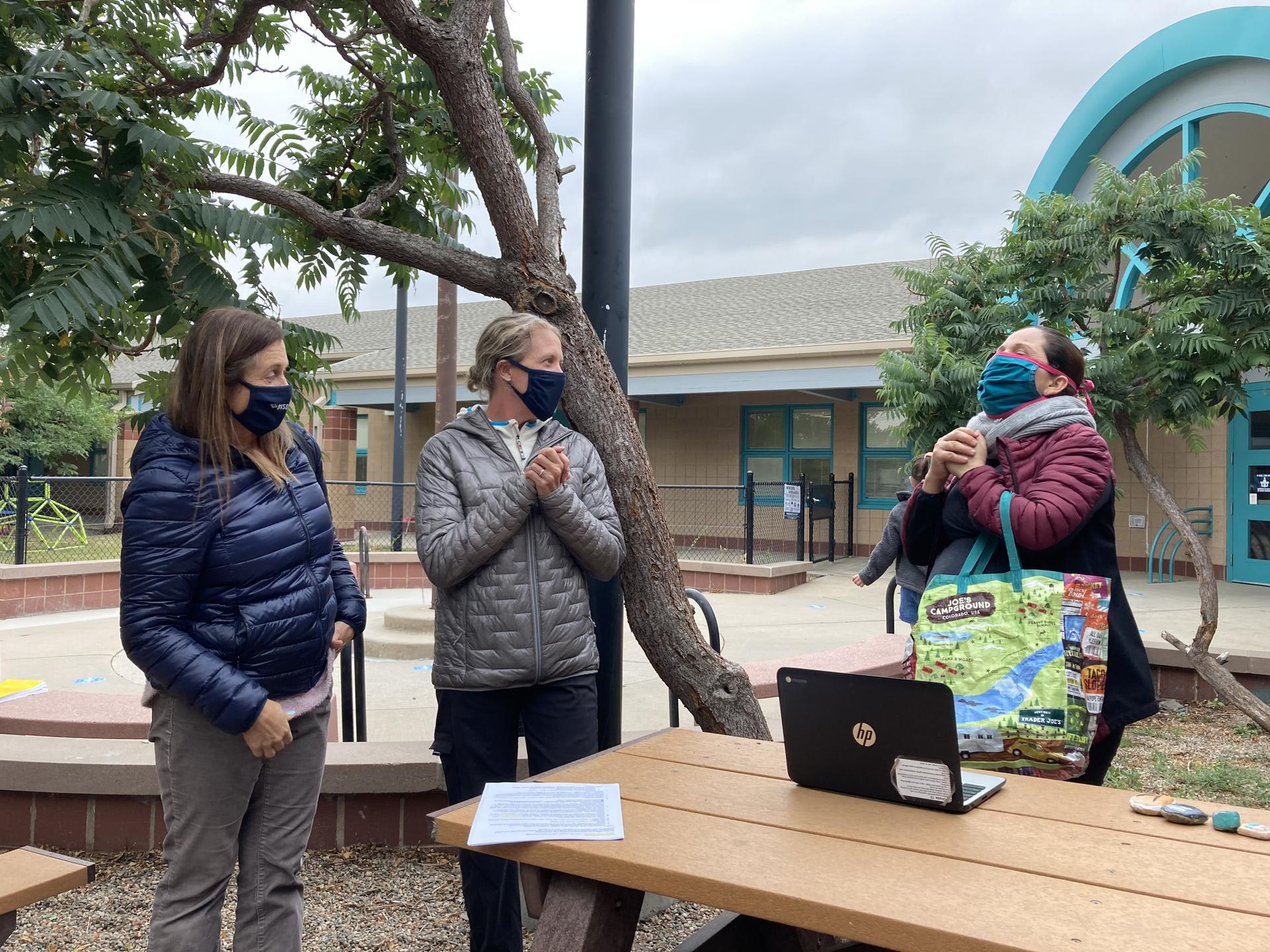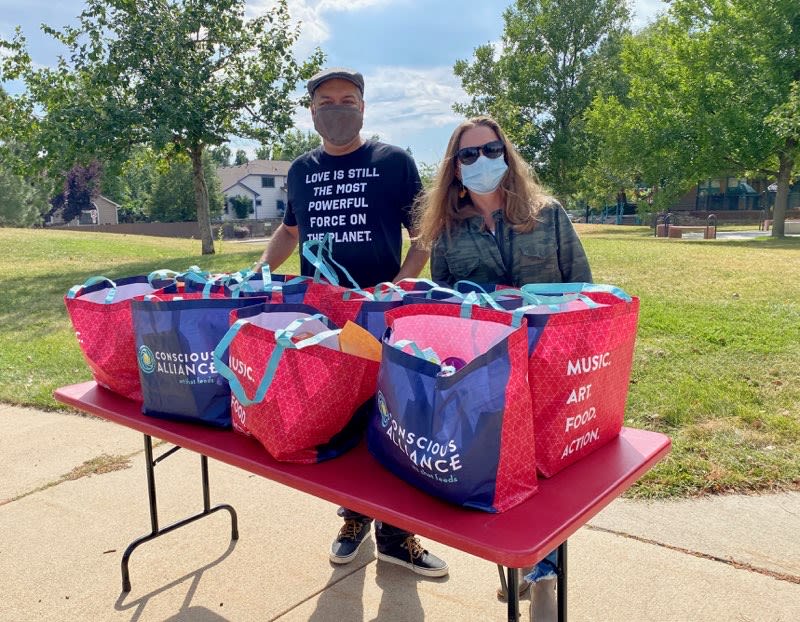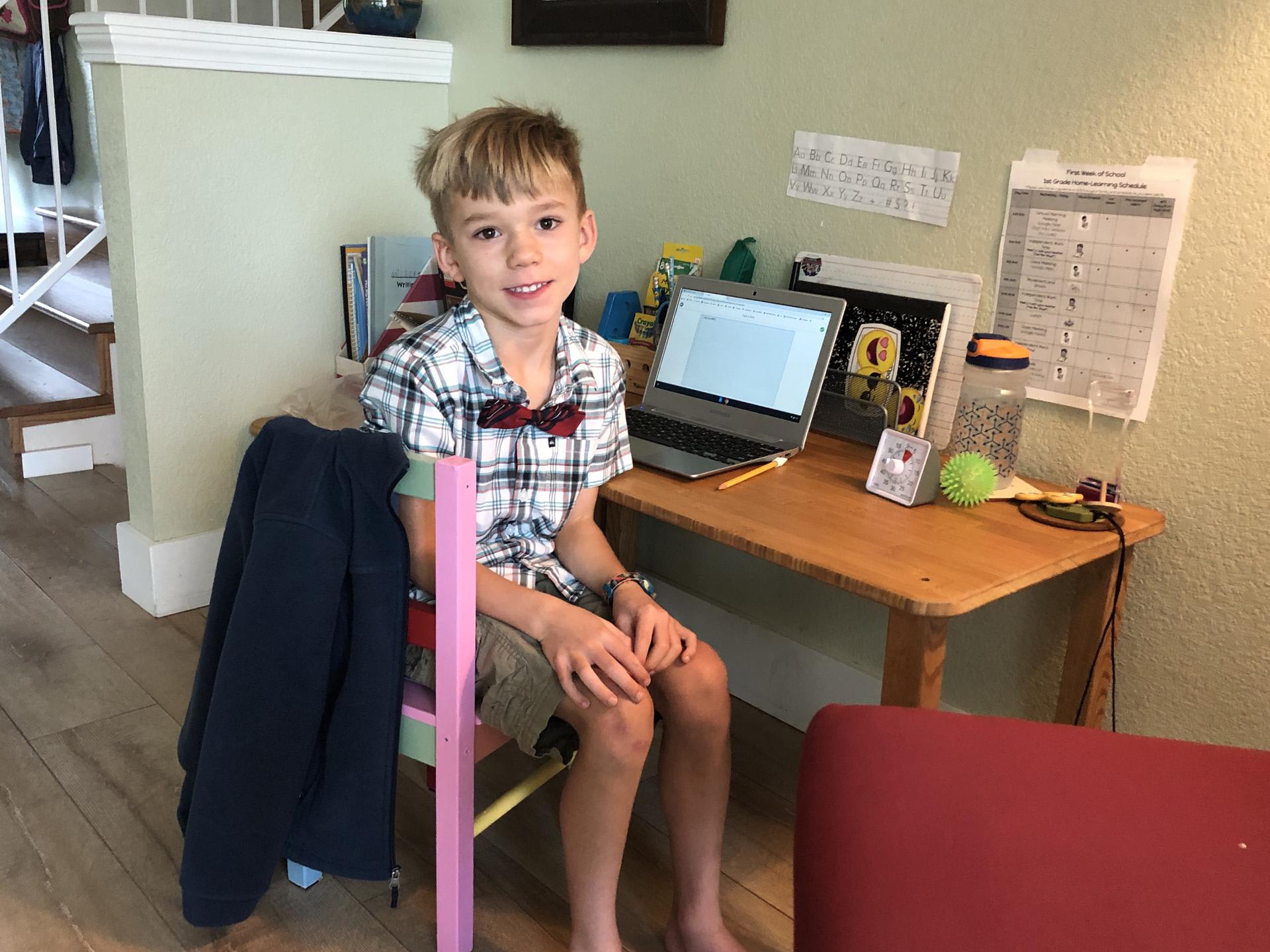 Home Learning Successes
Capture your child's Home Learning moments and email the photo to kate.gudeman@bvsd.org so we can celebrate successes together!