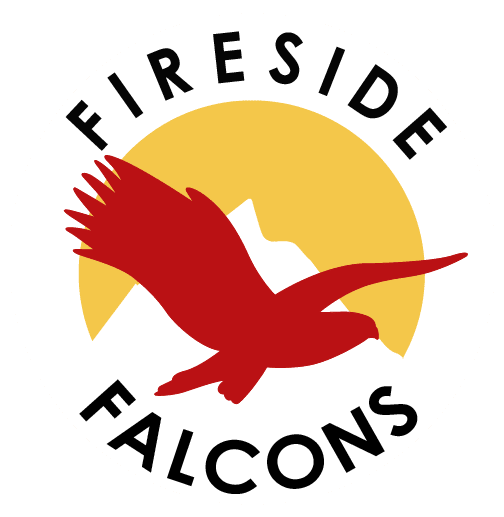 Happy Halloween from our Fireside family to yours! It was a fun-filled day for our remote and in-person learners with an outdoor parade and Super-Awesome Home Learners' Mega Meet!!!
Message from Mrs. Keppler
Dear Fireside Families,
With the return of K-5 in person students, we've received questions regarding attendance and if in person learners can join remotely. Following staff discussions, here is what we've decided collectively to support the safety and academic well-being of our students:
If a class is quarantined, they will receive all instruction remotely by the classroom teacher and a Monday materials distribution will be organized for pick up.
If an in person learner is out due to illness, they will be marked absent. Grades 1, 2 classroom teachers would provide Seesaw content for extended absences for their in-person learners. In grades K, 3, 4, 5, students may opt to participate remotely if they are well enough.
Our primary goal, when students are out ill, is for them to rest and be well enough to return to school.
As a school, we will not be moving student's designation in Infinite Campus from in-person to remote if they are being quarantined or out temporarily, they will remain an in person learner.
Please keep in mind, teachers will not be expected to scramble at the last minute to provide supplies or print materials for day of absences reported, however, students can join in remotely if they choose.
Per our school policy, up to 5 days of vacaion per school year can be excused. For any absence over 3 days, please fill out a Pre-arranged absence form and submit to the registrar in advance. Students that have excessive absences will not be considered for excused absence approval.
All absences must be reported in the Infinite Campus Parent Portal or called in (720-561-7902) by 9am each day stating a reason for the absence.
As a school, we understand this is a challenging time to parent and make the best decisions for the welfare of your child/ren. We appreciate parent's ongoing cooperation with monitoring your children for critical and major symptoms. In the case of Loss of Taste or Smell this requires a mandatory 10 day isolation at home and 24 hours fever free without the use of fever-reducing medications. It is advised that the student get a COVID test. In the case of major symptoms (feeling feverish, having chills, temp of 100.4 or greater, new or worsening cough, shortness of breath or difficulting breathing) that do not improve in 24 hours, the student will need to isolate at home for 10 days or receive a negative COVID test before returning to school. We also appreciate parent's ongoing cooperation with monitoring your child's health, especially when it comes to minor symptoms (headache, runny nose, nausea, fatigue, etc.), as these are potential indicators of COVID as well. As a reminder, if minor symptoms don't improve within 48 hours, students will need to isolate for 10 days or receive a negative COVID test before returning.

Our continued commitment to our Fireside falcons is to provide the best educational experience for our students, whether that path is in person or remote. Please understand that hybrid learning is a completely new ball game for us here, and day by day we're getting there.

As always, thank you for your partnership as we navigate completely new terrain. Your patience and compassion as a community has greatly supported our teachers and their ability to adjust to the ever-changing dynamics.
Your humble Falcon,
2020-21 SPIRIT WEAR IS HERE!
Show your school spirit with Fireside gear!
NEW this year: Fleeces and windbreakers! Print and complete order form and return with payment to your teacher OR order online!
Deadline: Friday, November 6th (no exceptions)
*Return your form with a check (no cash, please) in your Friday Folders.
------------------------------------------------------------------------ -----------------------------------------------------------------------------
P.R.I.D.E.-A-Thon
This weekend is the official start day for our P.R.I.D.E.-A-Thon! Please take a look at your child's P.R.I.D.E.-A-Thon chart and help them decide what they can do this week to show Fireside PRIDE. We understand the challenging times right now, but if possible, see if you can get some family members or neighbors to sponsor you! Our fundraising goal is a third less than normal, so we're hoping to raise at least $100/student. Your family is always welcome to raise more (and don't forget about corporate matching if you have it). Donations can be made at firesidepto.org/donatenow or checks written to Fireside Elementary PTO. No cash this year please. And please, know that even if you cannot raise money, we still want your child participating in our P.R.I.D.E.-A-Thon!
Send any and ALL questions and comments to Merica at mericamccarty@hotmail.com or text 303-902-9213 (we don't want to add anything more to what our dedicated Fireside staff is doing presently).
-----------------------------------------------------------------------------------------------------------------------------------------------------
Crossing Guards still needed! Please?
Please help get our kids to and from school safely. You can sign up HERE! We would be so grateful for your help!
----------------------------------------------------------------------------------------------------------------------------------------------------
Dining for Dollars: Paul's Coffee & Tea
Date: November 12th
Time: 6am-12pm
Swing by Paul's on your way back from drop off to warm up with a big steamy beverage! They are practically next door! And while you're there, why not throw in a gift card or two for our hardworking Fireside teachers?
-----------------------------------------------------------------------------------------------------------------------------------------------------
More Fireside Fundraising
Earn money for Fireside just by doing your regular shopping! It's easy - click HERE!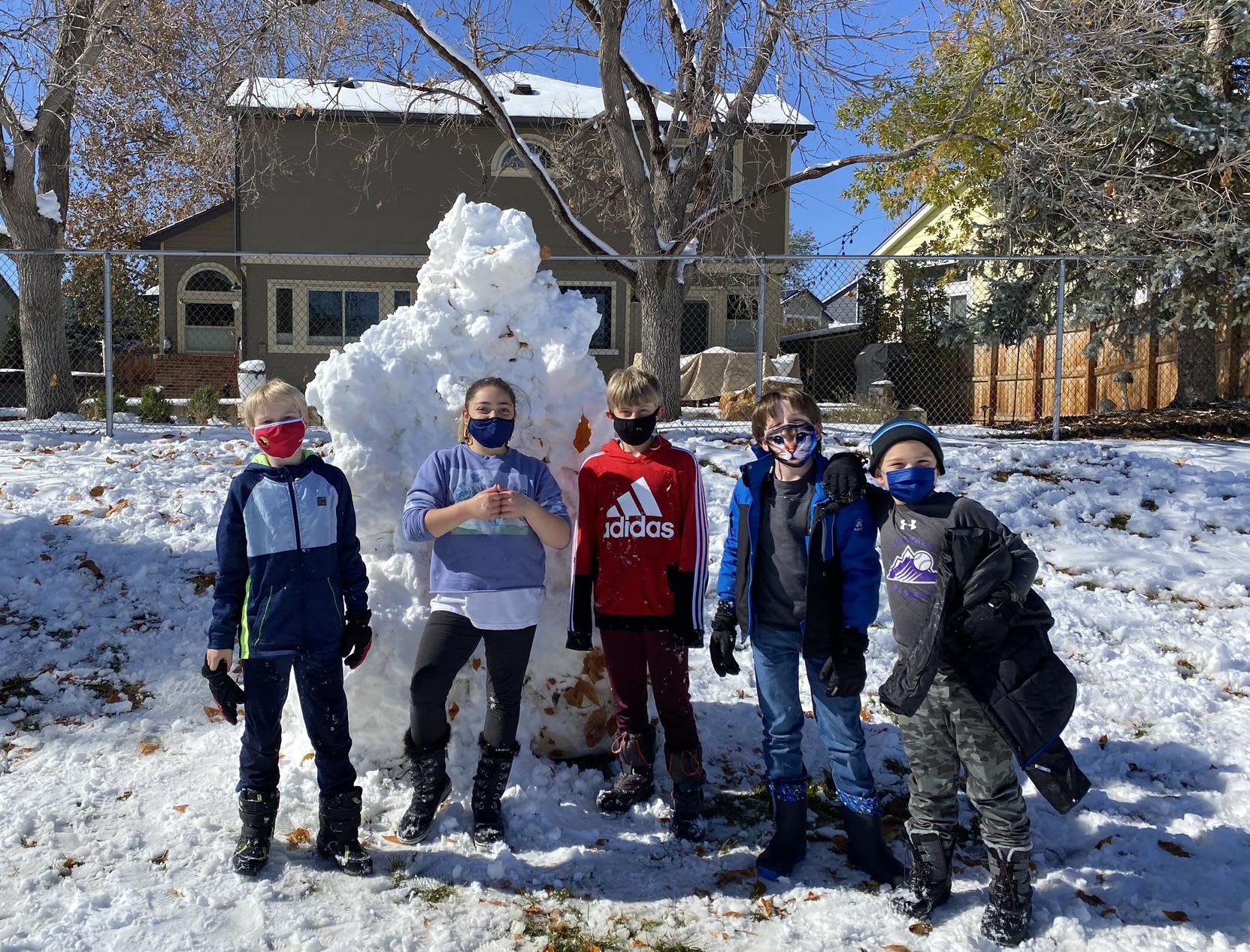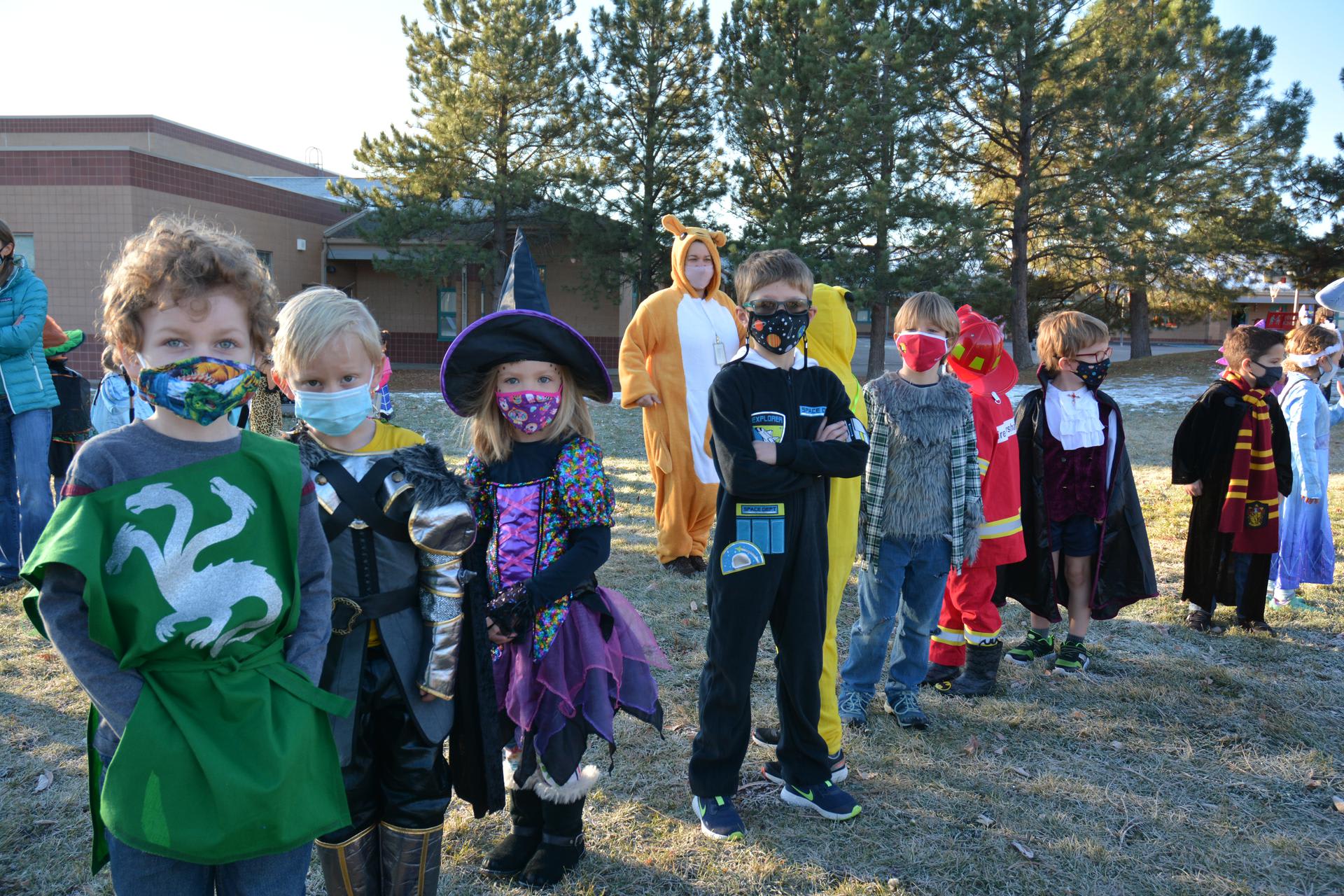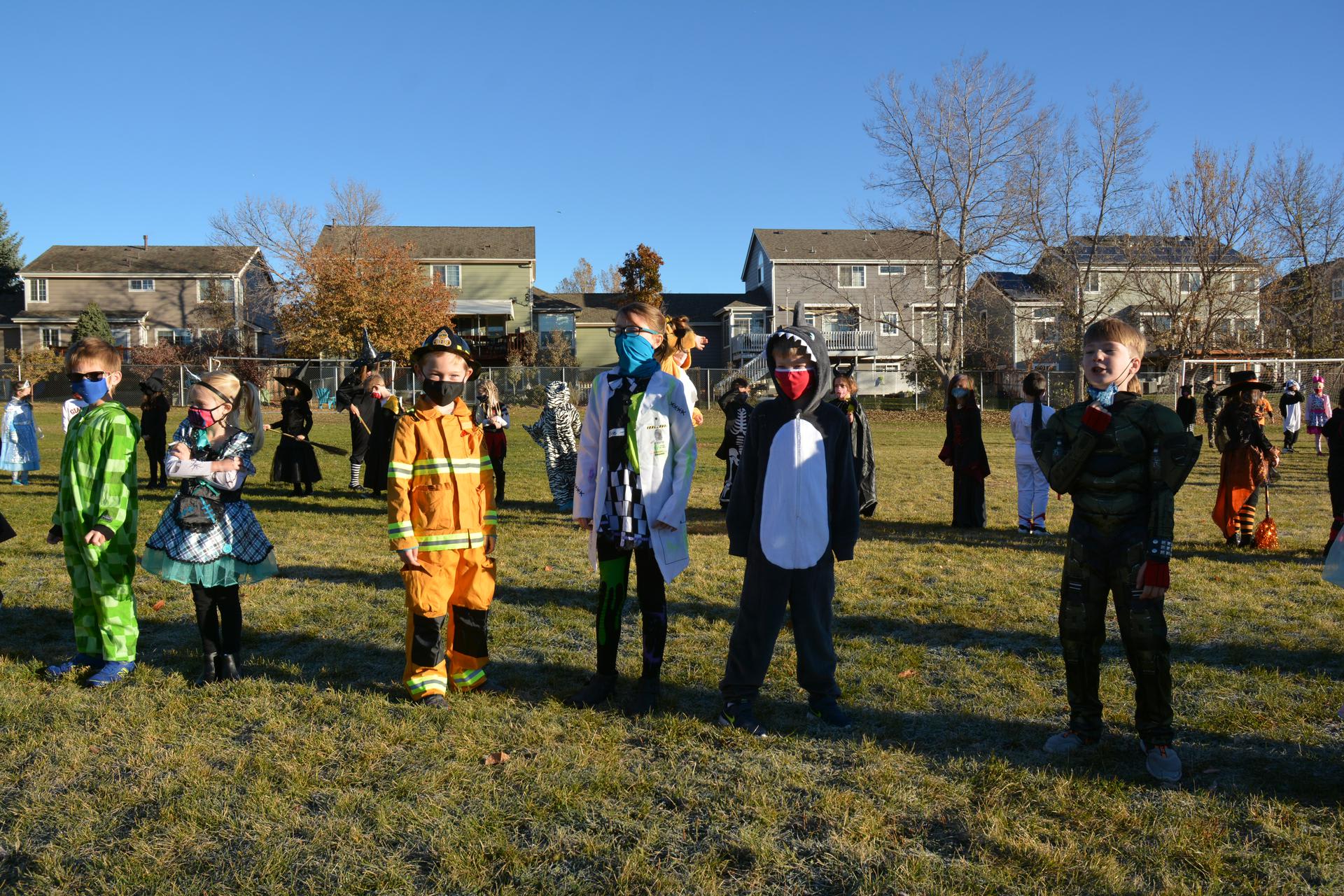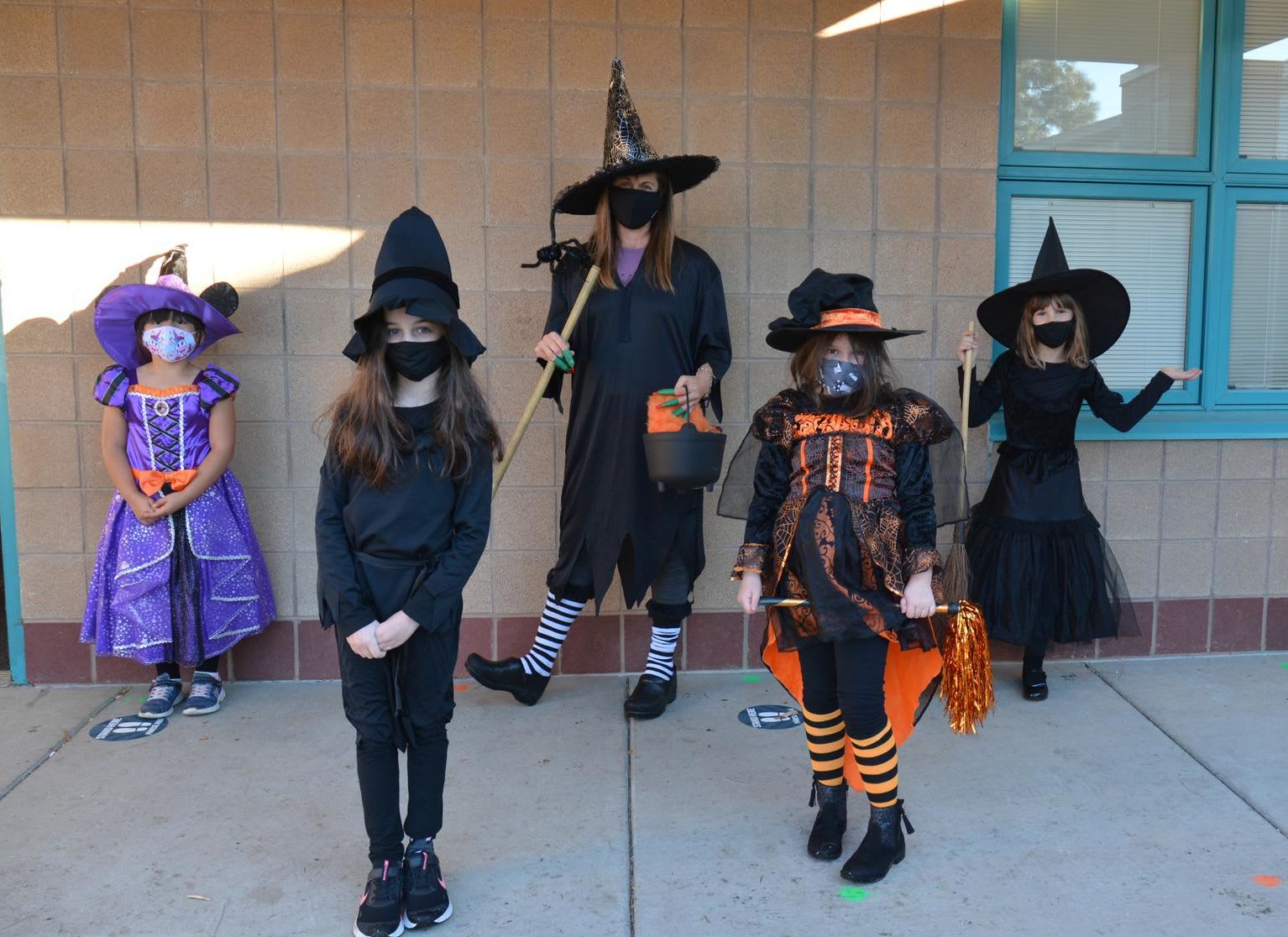 Spotlight on Specials - Art
Original Works orders are due November 2
We have set up a program with Original Works called Online atHome. Students can create art at home.
Parents can place orders online by November 2. Ordering now will ensure prompt turnaround of the orders so that products arrive in plenty of time for the holidays.
As you're all aware, this week we had a positive COVID case at Fireside. I am very proud of how our Fireside team responded swiftly and worked in collaboration with the district Health Services team to follow the necessary protocols. Following are the steps we take as a school when a positive COVID case is reported:
Meet with the district Health Services team and begin the contact tracing investigation to determine which staff and students need to quarantine as well as steps to be taken at school.
Liaise with the district communications department on school and community communication.
Maintain constant communication with our district nurse and Health Services Team.
Due to the ever changing nature of health guidelines, please check the BVSD website for updated information: Health and Safety.
I am very proud of how we've continued to prioritize safety practices at Fireside by having all students complete the student screening before arriving at school every day, social distancing, wearing masks, hand-washing and not mixing cohorts.
Thanks to our community for everyone doing their part to support the safety and well-being of our kids.
3-5 & Remote Learners Picture Day - November 4
Grades 3-5 will get their picture taken during the school day. Remote learners may come 2:45-4pm to the back side of the school and will enter through the amphitheater. The Health Screening form must be completed before arriving. Order online:

Fireside is in search of gently used, outgrown Fireside gear: t-shirts, long sleeve shirts, sweatshirts, hats, etc. If you have Fireside gear that your child has outgrown or no longer needs, we would love to have it! Do you know any Fireside alumni that you could reach out to for their Fireside gear? Let them know we would love to have any Fireside gear item. Our mission is for all students to have access to Fireside gear. There will be a box outside the front entrance of school for families to drop off donated gear. Please make sure it is laundered and tightly wrapped inside a plastic bag. If you have any questions please contact Abby Sehnert: abigail.sehnert@bvsd.org
Thank you
Are you a member of Fireside's diverse international community? Would you like to connect with other parents with backgrounds from outside of the United States? Fireside is dedicated to making this possible. Reach out to kathryn.king@bvsd.org, community liaison, for more information.
Pop-Up Food Distribution - Nov 6
Please join us on Friday November 6th from 2:15PM to 2:45PM for another food/snack distribution. All families are welcome to grab a bag of snacks provided by Conscious Alliance. We will be located on Dahlia in front of the school.
Do you have spare winter gear at home ready to be donated? We are in need of items size 4T and up. Coats, snow pants, and boots can be placed in a cardboard box outside of Fireside's front door on Tuesday November 3rd and Friday November 6th. Thank you for supporting your Fireside community!
Important Update to Food Distribution Times
Because of the decreasing number of families showing up for the PM distribution times as well as the upcoming daylight savings time change, Food Services will consolidate the times that food is distributed on Mondays from two 2-hour windows into one 3-hour window on Mondays. Our new distribution time will start on Nov. 2nd and will be every Monday from 10:30 AM-1:30 PM. This will keep our employees from working outside in dark, cold, and icy conditions in the evenings. Community Liaisons are distributing food to families in need who can't get to distribution sites.
As this new distribution time is launched, we will be actively listening for families concerned that they can't make it in this new timeframe -- please send any families in this situation to diane.brenton@bvsd.org. As always, any family can pick up 14 meals' worth of food per student without needing to fill out any paperwork or verification. Locations are: Columbine Elementary, Crest View Elementary, Manhattan Middle, Emerald Elementary, Sanchez Elementary, Louisville Middle, and Nederland High.