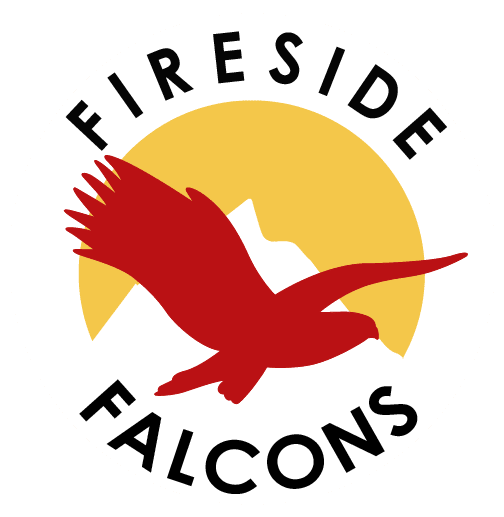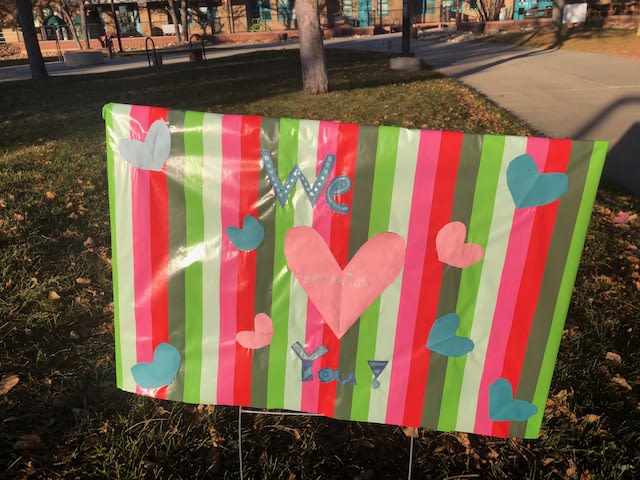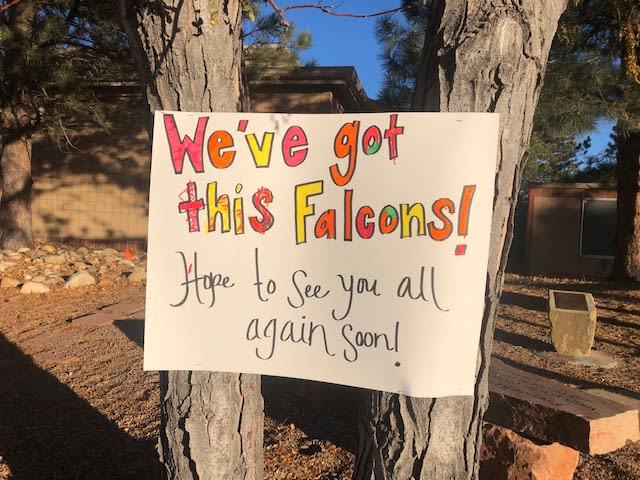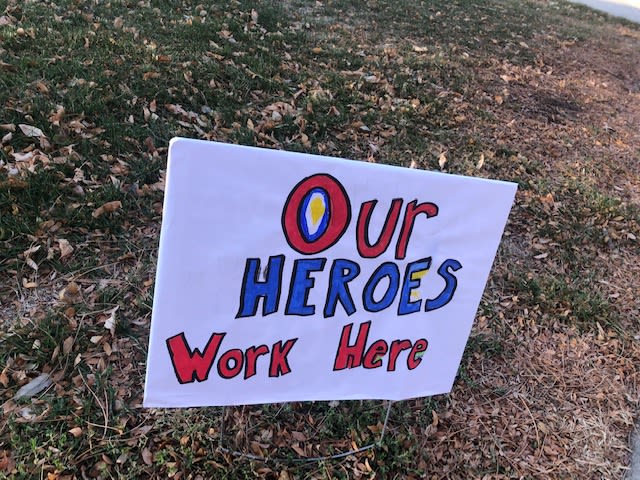 Message from Mrs. Keppler
Dear Fireside Families,
While the shift back to remote learning may be difficult on many levels, we can all agree that the safety of our students, staff and community is paramount. It's also important for all of us (including our kids), to continue to process through the emotions as phases shift, and remind ourselves that we've done this before. We are all building resilience, which I'm confident will ultimately serve our children and continue to strengthen us as a community. With each cycle of change, we also get better with how we're meeting our kid's needs remotely. As I shared with staff this week- stay calm, carry on will continue to be my mantra- let's make it all of ours. Life is just too difficult when we resist it.
As with each switch in phases, there are a few schedule changes that result::
Start and End Times:
8:00-2:30
Lunch: In order to best accommodate siblings, we'll be returning to a common lunch for all students from 12-12:45.
Classroom Schedule: Teachers will be communicating, by end of day on Monday, your child's daily remote schedule.
Materials Pick-up: Grade level teachers will be in communication about what materials may need to be picked up on Mondays, however, you can expect that most materials will be coming home with students today for next week.
AIM Program: AIM students and staff will be onsite beginning the Tuesday following Thanksgiving break, Dec. 1st.


District Updates:
COVIDCheck testing expanded to all community members
COVIDCheck has expanded its COVID-19 testing services to help make testing available for more Coloradans. In partnership with the State of Colorado all Coloradans will have access to COVIDCheck Colorado's tests free of charge.
This partnership, which will run through the end of 2020, means that everyone in the BVSD community can get tested free of charge--including staff and students, family members, and others.
What this means:
COVID-19 testing with a nasal PCR swab will be available to anyone who visits a CCC test site free of charge through the end of 2020. This means that per-test fees will be waived, and CCC's laboratory will not charge participants' insurance.
The extended community (beyond staff) should register for free COVID-19 testing here.


Falcons, thank you for your continued strength. I am so proud of this amazingly resilient community and how we support one another.
P.R.I.D.E.-A-Thon
Keep your family showing off their Fireside PRIDE by marking off what your child does to demonstrate Politeness, Responsibility, Integrity, Determination, and Excellence on their P.R.I.D.E.-A-Thon chart. Donations can be made at firesidepto.org/donatenow or checks written to Fireside Elementary PTO. No cash this year please. And please, know that even if you cannot raise money, we still want your child participating in our P.R.I.D.E.-A-Thon!
Send any and ALL questions and comments to Merica at mericamccarty@hotmail.com or text 303-902-9213 (we don't want to add anything more to what our dedicated Fireside staff is doing presently).
-----------------------------------------------------------------------------------------------------------------------------------------------------
Last PTO Meeting of the Year!
Please attend - all are welcome!
Date: Nov. 18th 2020
Time: 6:00-7:30pm
Location (virtual): https://meet.google.com/dno-dydq-fnc
-----------------------------------------------------------------------------------------------------------------------------------------------------
More Fireside Fundraising
Earn money for Fireside just by doing your regular shopping! It's easy - click HERE!
-----------------------------------------------------------------------------------------------------------------------------------------------------
THANK YOU
A heartfelt thank you to our teachers and Fireside staff who have been working tirelessly to support our in-person and online learners. This school year continues to be challenging as we move back to all online learning next week. Thank you for all you do each day. We appreciate you very much!
Counselor Corner (by Molly Kobus)
The recent shifts and constant changes are hard for many of us and additional support can be helpful. Mental Health Partners is providing additional resources for those in our community as we navigate these tough times. Please let us know if you need support in contacting Mental Health Partners.
Notes from the Library (by Dede Pazour)
As with many things this year, we had to delete the notes from the library that we had planned to publish, as we resume remote/home learning. We will be putting Fireside book circulation on hold for the time being, but we wanted to provide you with alternate reading resources. If your child has any Fireside library books at home, they can hold onto those for now. We have disabled the overdue alert system. The Louisville, Lafayette, and Boulder Public Libraries are still circulating books, so they're excellent sources for in-hand books. Students also have free access to digital ebooks and audiobooks through SORA and MackinVia in the SSO (single sign on) portal.

We also wanted to invite students to join the EPIC library group, as it offers an excellent selection of readily-available, high-interest digital resources. EPIC is free to access from 7:00am to 4:00pm on weekdays. Each week, students also have up to two hours of free access on weekends and outside of school hours. Click HERE to access EPIC (or add the app to your personal device), enter this class code: dvz8085, and select "Create a Profile." EPIC awards badges, new avatars, frames, and other fun features based on reading time. While the default setting is for 1st grade, EPIC will customize its suggestions based on student reading habits. We LOVE EPIC!

Ms. Pazour is not only the teacher-librarian at Fireside Elementary, she is also the Technology Contact. If you experience any problems with your logins, Chromebooks, SSO access, Infinite Campus, SeeSaw, Schoology, etc., please email Ms. Pazour at dede.pazour@bvsd.org and she will get back to you as quickly as possible with suggestions and solutions. You can also explore the Home Learning page on the Fireside Elementary website for educational technology support and troubleshooting tutorials. Your answers may be waiting for you there.

We wish everyone good health during these unprecedented times and we look forward to being together again. Take care.
Access Report Cards - November 13
Parents may view report cards November 13 in the Infinite Campus Parent Portal. Instructions here.
CU Wizards Webinar - November 14
The next CU Wizards Webinar will be broadcast live from CU Campus Physics Department! Registration is now open for this virtual Zoom webinar that you can enjoy watching from your home or anywhere there is internet.
"GRAVITY!"
Professor Alysia Marino & Gwen Eccles
Saturday, November 14, 2020
9:30-10:30 a.m.
CU Wizards Webinar
Professor Alysia Marino and Gwen Eccles present an entertaining, lively Webinar full of demonstrations that will teach kids all about gravity! Newton would approve of this webinar and kids will too! The webinar will be broadcast live and is free to all! www.colorado.edu/cuwizards
Please REGISTER to attend the free webinar, please clicking: https://cuboulder.zoom.us/webinar/register/WN_7oSuEsrbSgeP-kjdDN5sng
CU Wizards shows and webinars are free STEM shows that are especially geared for children ages 5 - 17 and family members. Each month, a distinguished CU Wizard Professor presents a program that is full of lively demonstrations. The CU Wizards website also includes video recordings of all past CU Wizards webinars and shows that can be viewed from home.
Andras Szentkiralyi, Finn Krywicki, Della Kelly, Ivan Tarves, Laila Pittman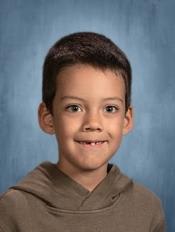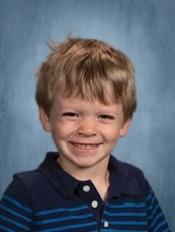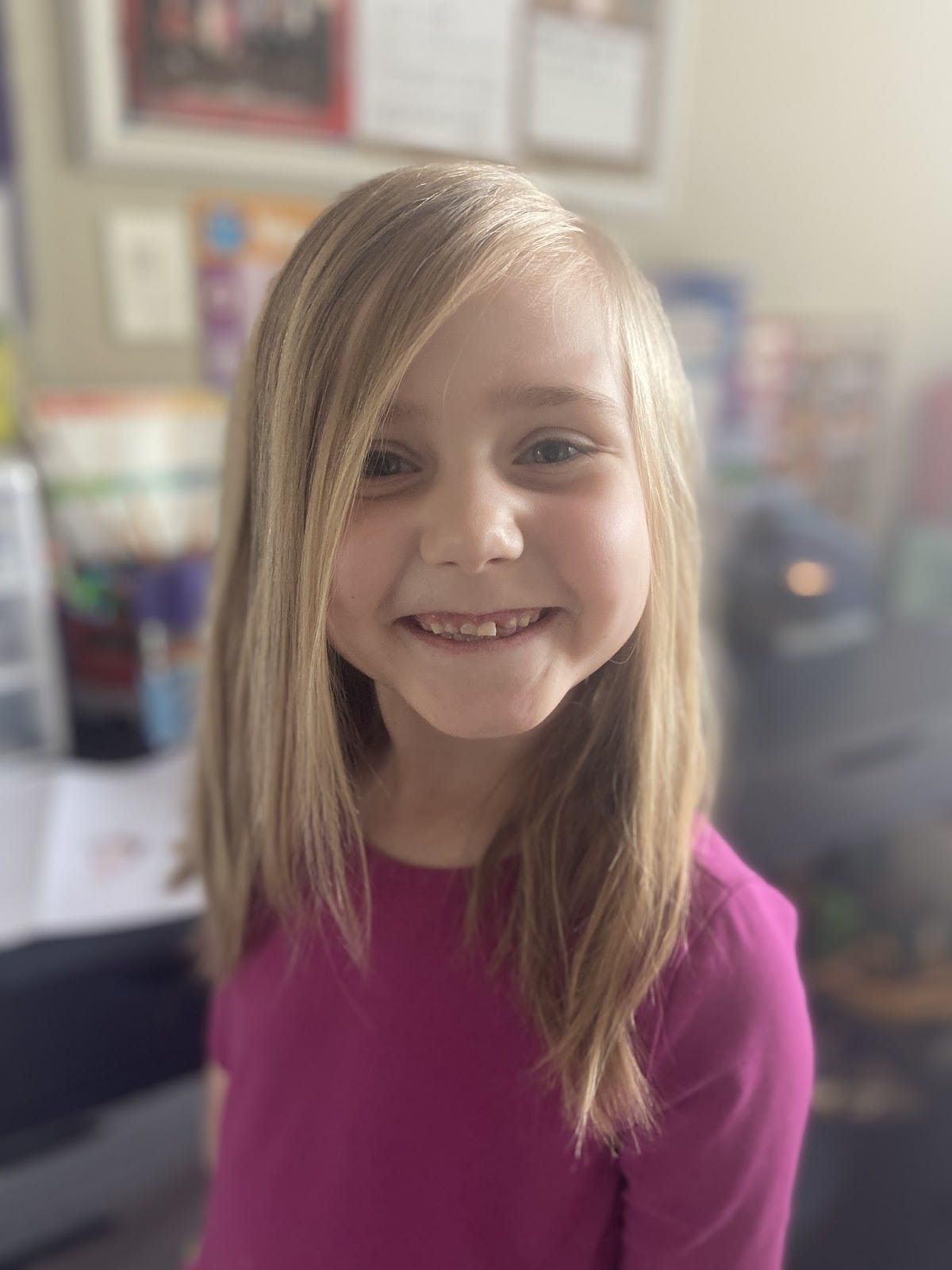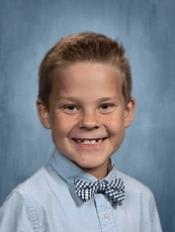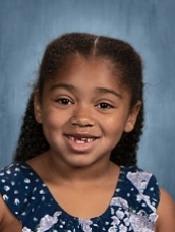 For many Fireside families the upcoming holidays are a time for reflection, festivities and gift-giving. For other families this can be a stressful time because they cannot afford to spend money on gifts for their children. With the Giving Tree program, these families are able to anonymously request gifts for their children. Other Fireside families will then have an opportunity to select a gift request, purchase and wrap a gift that a child in need.
If your family needs assistance with gifts this year, please fill out the form in your child's Friday Folder (or see the form here) and return it to the office by Monday, Nov. 30th. You may email it to: Kathryn.king@bvsd.org
If you are able to help Fireside families, look for the "Giving Tree" tab on Help at Schools here. There will be an option for families to drop off their wrapped gift at the school or have their gift picked up. If you have any questions please contact Laura: Laurameese@gmail.com.
In addition, tax-deductible donations will be accepted to ensure that all gift requests are fulfilled, with any extra going towards grocery cards for the families. Find the "Community Gives Program" on our PTO website: https://www.firesidepto.org/donatenow
Meet Austin Doyle, In Person AIM Teacher
Austin has recently relocated to Denver from Tyler, Texas, where he was a Teacher and Assistant Principal. He comes with a background in education (with a specialty in Special Education and Elementary Education), strong Applied Behavior Analysis experience, and also served as a firefighter in the US Army for several years. Austin is currently pursuing his MA in Educational Administration and is looking to begin his BCBA coursework.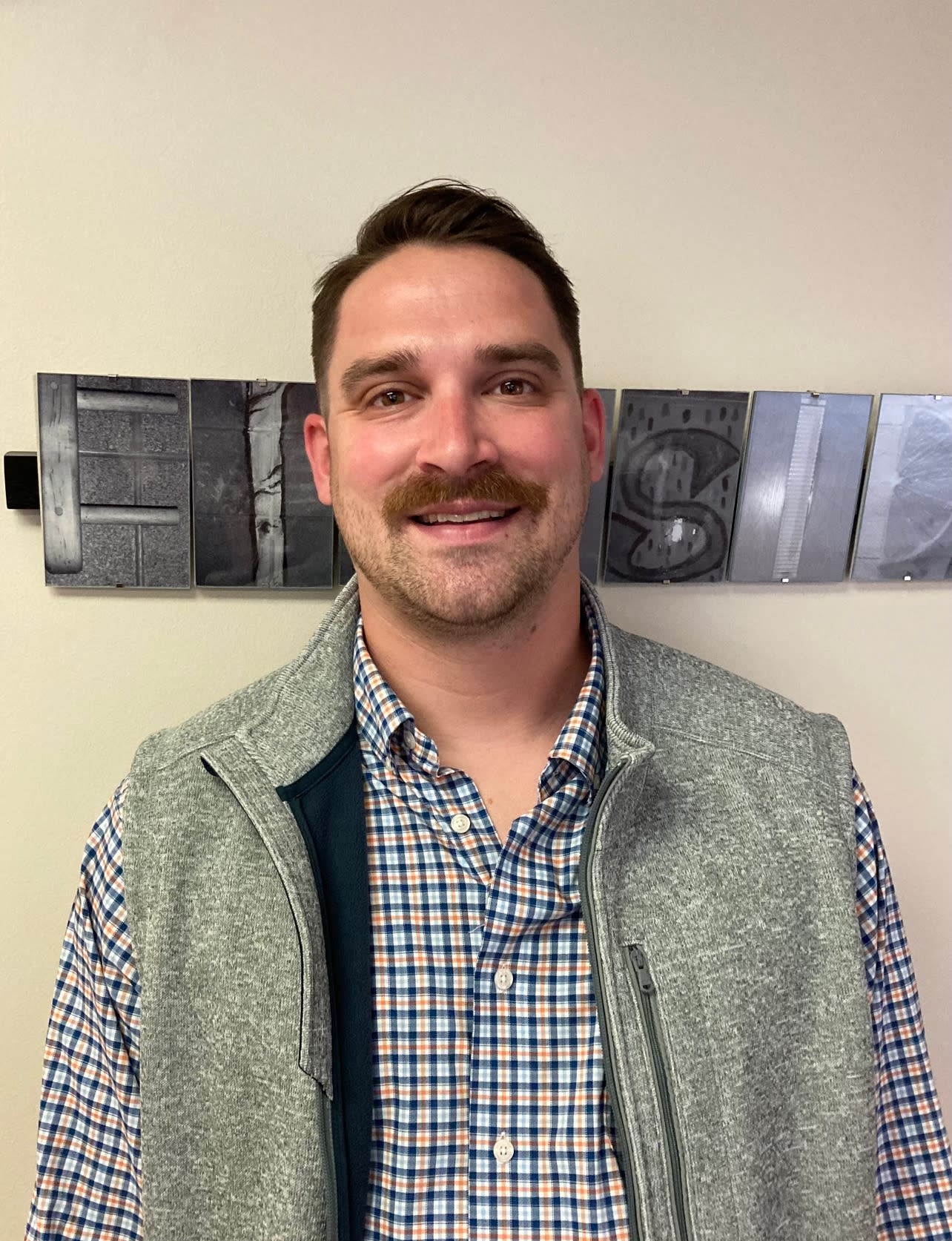 Fireside Community Happenings
Amazing things are happening here at Fireside. You should be in the know!

Impact on Education, a foundation that supports Boulder Valley students and educators, has introduced a new grant for this extraordinary year called the Student Academic Support Fund. The purpose of the grant is to provide needed funds to families and ensure there are no barriers to their students' education. We are thrilled to announce that we have received our first grant for a Fireside family's specific needs. During such an unusual (and somewhat cloudy) year, this is truly a ray of light.
Another true moment of hope came this past week as we watched 4 large boxes spill over with coats, boots, and all things winter that YOU donated. Thank you for helping to keep our students warm. It is easy to forget that these basic needs must be met before quality learning can begin. If your student is in need of a coat for these chilly months please reach out to kathryn.king@bvsd.org.
So many truly giving moments occur daily at Fireside. The Impact on Education Fund and Coat Drive are just a glimpse at these happenings. We have free snack bags being given out every other Friday, masks are being hand sewn by community members for our students, parent ambassadors are helping new students and their families navigate Louisville, Puentes continues to support our Spanish speaking parents, and our PTO is as good as it gets. Thank you for being a part of this beautiful community. We are in it together.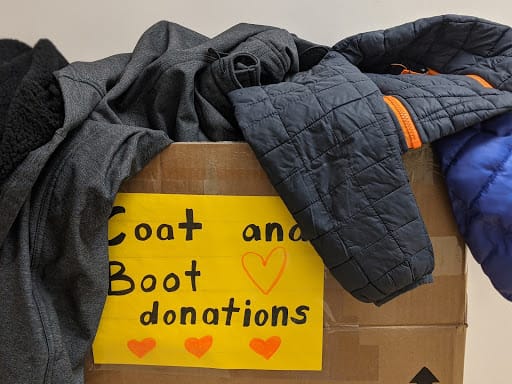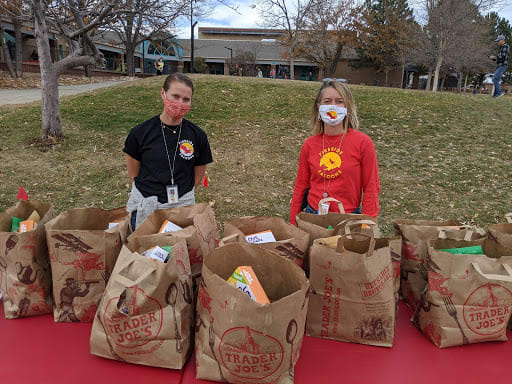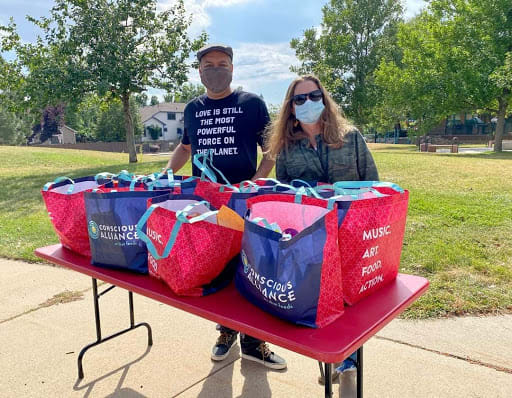 Preschool Open Enrollment
New Student Preschool Tuition Applications are NOW being accepted!
Applications are being accepted for the 21-22 school year.
Click this link for more information: Preschool Enrollment Link
Please reach out to Kate King, ECE Community Liaison, at kathryn.king@bvsd.org if you have any questions. Returning preschoolers do not have to re-enroll. Thank you!
Fireside wants to thank Yoga Junction for coming to teach our staff a restorative yoga class. The staff left feeling relaxed and grateful.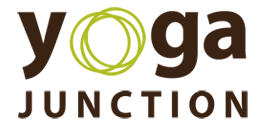 Open Enrollment - Nov 2 - Jan 6
Open Enrollment will look different this year as all tours will be virtual. Fireside's virtual tours will be Nov. 17, 9-10am (Join here) and Dec. 9, 1-2pm (join here). For BVSD OE information and all events, click here.
5th grade families - Fireside is the only school that feeds into Monarch PK-8 for middle school. Check it out:
November 16, 6-7pm - Open Enrollment Virtual Presentation
November 17, 9:30-10:30am - Virtual Principal Coffee - Kindergarten Focus
November 20, 9:30-10:30am - Virtual Principal Coffee - Middle Level Focus
December 2, 11-12pm - Virtual Principal Coffee
December 10, 8-9am - Virtual Principal Coffee
December 15, 5:30-6:30pm - Open Enrollment Virtual Presentation