As we approach the end of this unprecedented school year, we begin to reflect on how far we've come since the beginning. Amongst the challenges, there are shining bright stars of all that is good in BVSD. We celebrate our staff who have gone above and beyond to provide supports for all students and families.
F E A T U R E D S T O R I E S
Why Monday launch days continue to be essential
Our teachers have been absolute heroes this past year. During the pandemic they have not only had to adapt to a new way of teaching (hybrid and hyflex), but also a new way of creating curriculum (adapting to online learners).
"Even with 4 days in-person, we're still going to have students who are staying at home," said Heather Peter, Broomfield High School Language Arts Teacher. "We're still going to be in that hybrid model. We spend an enormous amount of time revamping our lessons to make it work for both populations of students."
Remote learning keeps evolving
When schools went all remote last spring due to the pandemic, teachers had to make quick decisions about how to create an online environment that would keep the students focused, engaged and connected. A year later, they continue to enhance online learning, and have even seen some positive changes from students.
Keeping online students engaged and on task has been a challenge for teachers. But one of the things that the teachers we spoke to were consistent about is making sure they remain positive role models, that they try new activities and that the kids are happy.
Paraeducators, a "Jack-of-All-Trades"
Chances are, a Paraeducator has touched the lives of each and every student at one time or another. Whether it's inside a classroom or not, Paras serve in various capacities throughout the district.
Teachers have so much on their plate nowadays. To help them and their students throughout the day is the role of a Paraeducator. They are there to assist with just about anything and everything that is needed, from making copies, to supporting literacy and math groups, to assisting with Special Education students in the classroom.
We're charged up about our new electric school bus!
Recently, BVSD welcomed an exciting new addition to our school bus fleet--an all-electric bus! The Blue Bird Vision model is a clean, efficient, and more environmentally sustainable version of a conventionally-fueled 71-passenger yellow bus. The bus is the latest example of BVSD's commitment to sustainable transportation, in particular electric vehicles and infrastructure, as well as the power of partnerships.
Special Education Advisory Committee helps all kids belong to BVSD
The Special Education Advisory Committee (SEAC) advises departments and the Board of Education on ways to help enhance the quality of education for children with disabilities. Their vision is that all learners are respected and challenged with high expectations, their needs are met and student aspirations for success are fulfilled.
"We are there to make life better for all students that have an IEP - to make their school experience better and to make their outcomes stronger," said Anna Stewart, Parent, School and Community Liaison for Special Education and SEAC Coordinator.
A M E S S A G E F R O M I M P A C T O N E D U C A T I O N
A heartfelt thank you to the BVSD community
We know this year wasn't easy on you and would like to say thank you. You may notice Committed to Education signage at your schools and throughout the community this week. Instead of recognizing an educator from each school with an Impact Award this year, Impact on Education is recognizing the entire BVSD community's continued commitment to education.
Parents, thank you for your patience and flexibility during a very challenging school year.


Students, thank you for adapting and staying committed to learning through this difficult year.


Educators, thank you for engaging students and families and keeping them at the forefront of decisions.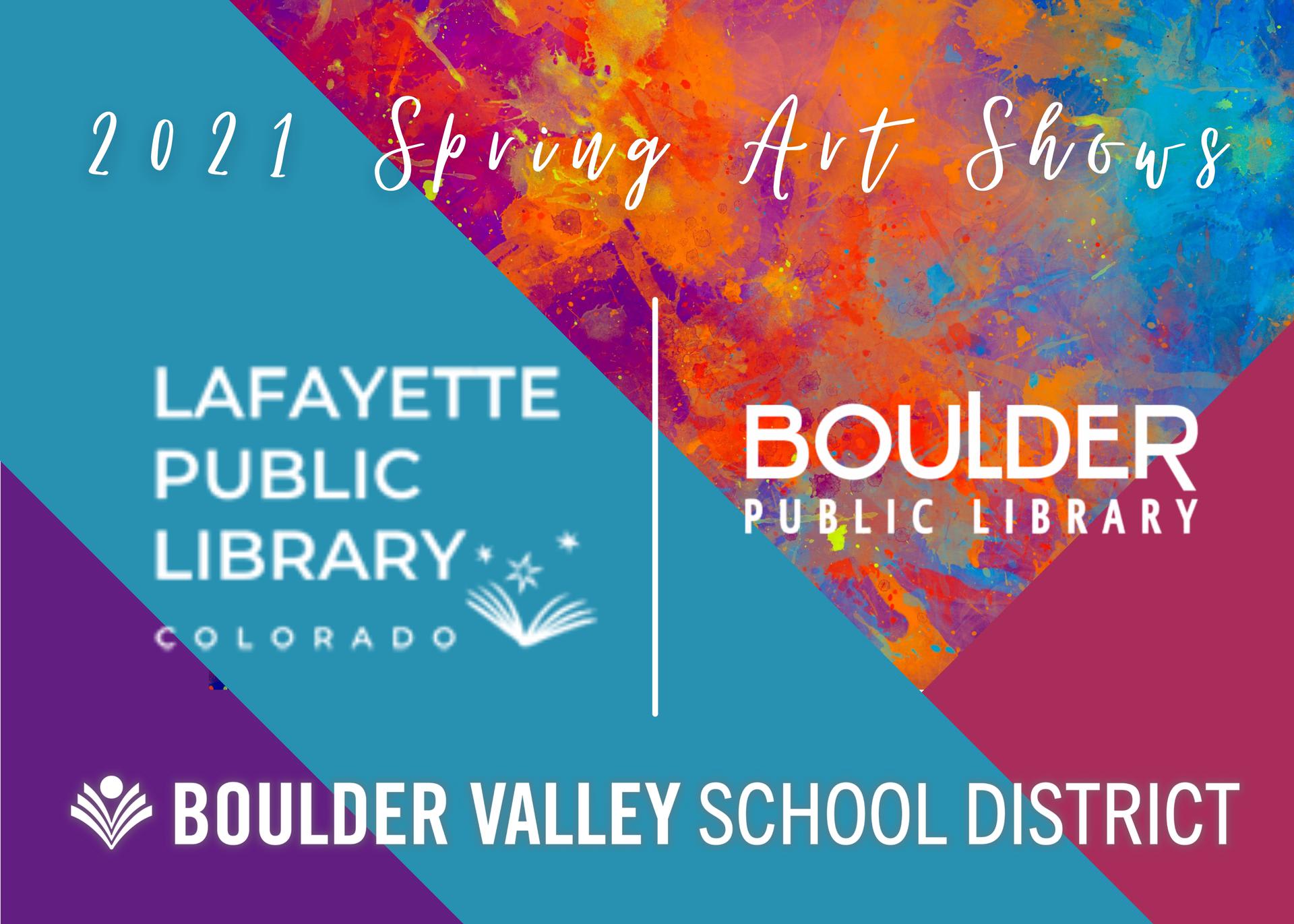 2021 Spring Art Shows
Boulder Valley School District is proud to present our Spring Art Shows.
Boulder Public Library (1001 Arapahoe Ave)
6th-12th grade: March 22-April 15
K-5th grade: April 16-May 7
Lafayette Public Library (775 Baseline Road)
6th-12th grade: March 23-April 16
K-5th grade: April 17-May 7
Lifelong Learning Summer Camps
Lifelong Learning Summer Camps are back with 424 one-week, half-day options from June 1 through Aug. 6. Parents can choose between in-person and virtual camps. No Risk Registrations make all camps fully refundable up to one week before the start date. Find your camp with several handy planners.

Also, BVSD Child Care is offering PreSchool Summer Camps for the first time! One-week camps run June 14 - July 29 at Meadowlark.