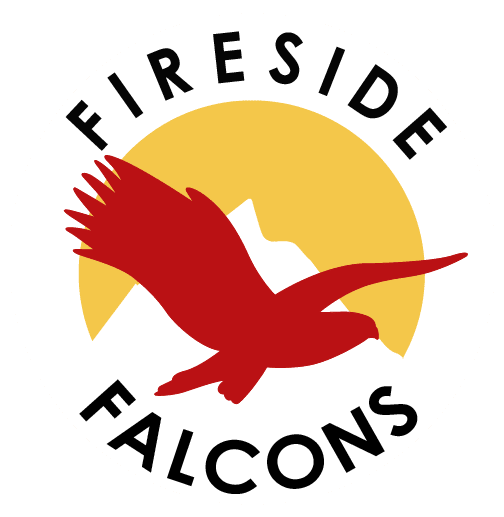 Message from Mrs. Keppler
Dear Fireside Families,
We came together today as a school community for our monthly Fireside assembly. Thanks to our student PRIDE Advisory Team, they delivered powerful messages and reminders about what it means to show integrity. Here's a wonderful reminder from 5th grader, Abigail Vandrey of what integrity means to her:
Integrity is..."Being a good person, and being honest, even if no one else is there to see you being a good person. Being a good person makes the world a better place. We need more good people in the world."
To view the video of the PRIDE assembly, please click HERE.
As we head into spring break, please continue to practice safety precautions whether you are traveling or staying home - masks, distancing, washing hands, avoiding large gatherings, etc. We are so appreciative of the efforts from our community as we continue to support one another with safe practices and working together to keep our students in person for the final weeks of the school year.
From our FIreside family to yours, we wish you all a safe and restful spring break!
Thanks for the "goodness" and integrity that you bring to making our community a welcoming place for all.
Fireside Family Cookbook
A HUGE THANK YOU to all students, teachers and staff who submitted recipes and artwork for the cookbook. We are blown away by the amazing art submitted by our students. We have over 135 recipes and they look so delicious. We cannot wait to see the printed cookbooks. Thank you, thank you! If you missed the deadline and would still like to include a recipe or two, please email them to kelly.m.obenauer@gmail.com by this Tuesday, March 23 and we can get them in. Be sure to include your child's name and grade and a note about what makes your recipe(s) special to your family. We don't want to miss any Falcons wanting to share a recipe!
LAST CALL for Cookbook Orders
Don't forget to order a cookbook for your family, so you can enjoy favorite recipes from our fellow Falcons and some local Louisville restaurants too! Cookbooks are $10 each and make great gifts for Mother's and Father's Days and family members who love your recipes! Cookbooks will arrive at Fireside in mid-May. You can order your cookbook(s) through the paper form from recent Friday folders or online here. Please manually enter the total cost of your orders and/or donations on the PayPal screen before submitting. Orders must be placed by Friday, March 19. If you have any trouble placing an order or have any questions, please email chairfiresidepto@gmail.com.
--------------------------------------------------------------------------------------------------------------------------------------------------
Milk Caps for MOOLAH ($)
Do you get milk from Longmont Dairy? Fireside earns 5 cents per milk cap! Drop your caps (and ask to have your neighbor's too) in the collection bin at the front of the school. A pick-up is scheduled shortly and we want to fill that bin!
Community Corner (by Kate King)
Snack Bag Distribution - TODAY
Please join us today, Friday March 19th, from 2:15PM to 2:45PM for another food/snack distribution. All families are welcome to grab a bag of snacks provided by Conscious Alliance. We will be located on Dahlia in front of the school.
Mental Health Partners
Presents to FET (Families and Educators Together) and all Spanish speaking parents across BVSD. The presenters will cover topics including stress reduction, coping skills, covid anxiety, depression, and isolation. Most importantly, they will share information on what resources are available and where to find them. Tuesday, April 6th 6:00-7:15pm.
https://us02web.zoom.us/j/89056353273?pwd=QktkNjNLelFQT3ZmRFlob1UxbGk2Zz09
Falcon News Network (FNN)
Please watch your Fireside Falcons presenting the news in the latest edition of FNN here.
22nd Annual Nicky/Nicki Run - April 15
Fireside's Annual Nicky/Nicki Run is April 15! Each year, we gather to walk or run and raise money for Children's Hospital Colorado in memory of Nicky Lizakowski, a Fireside student who lost his battle with cancer, and Nicole (Nicki) Haley, a Fireside student who passed away in 2013.
This year, students from each class will walk or run around the field during the school day to kick off a virtual weekend event. Remote learners will be welcome to join. (And get those colorful socks ready, because April 15 will be Funky Sock Day in honor of Nicky and Nicki!) Similar to last year, we encourage families to walk or run together any time over the long weekend, April 16-19. Look for more details and donation information in the upcoming Chats.

Contact Shannon Burgert at shannon.burgert@bvsd.org with any questions.
Skyler Lobato, Camden Davis, Eyal Tofach, & Lincoln Pallone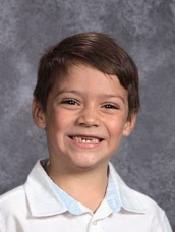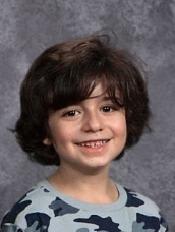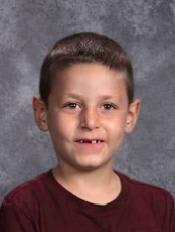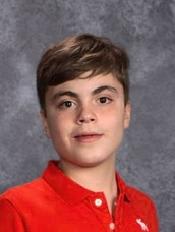 Virtual Storytime with Ms. Pazour
There will not be a virtual story time over Spring Break, but Ms. Pazour will back with bells on the following week.
Video recordings of my previous read-alouds are housed in the grade-level SeeSaw library courses.
Thursday, April 1st, 6:30-7:00pm:
Eraser by Anna Kang, Illustrated by Christopher Weyant