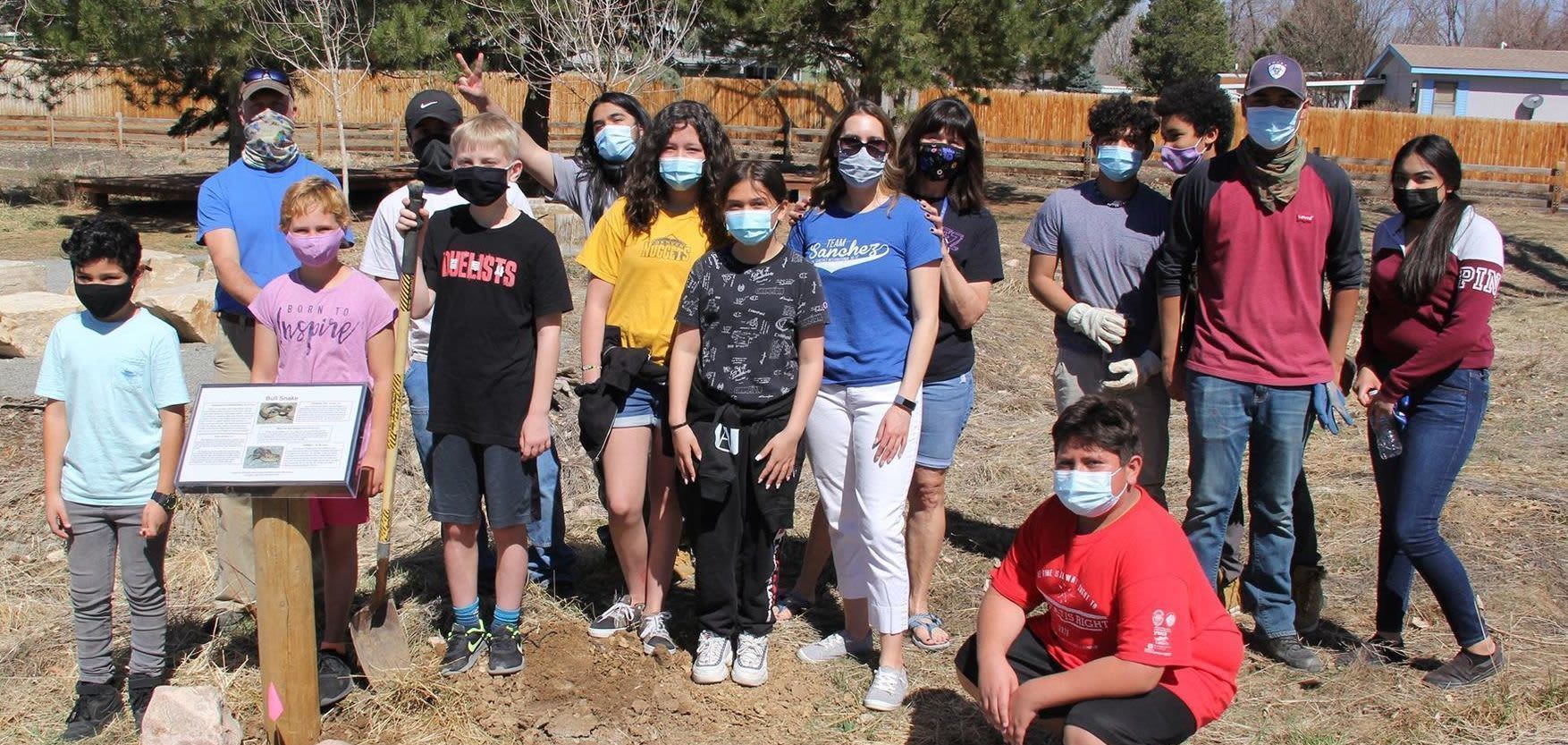 Partnerships open new opportunities for BVSD students in Lafayette's open space
On a recent Spring Saturday, students from Alicia Sanchez Elementary took turns packing dirt around newly installed wildlife displays in the open space just outside of their school, while across the way, Centaurus High School students were laboring to build new trails between the elementary school and the surrounding neighborhood.
E A R T H W E E K F E A T U R E S
We are continuing our annual Earth Day tradition of recognizing people who have gone above and beyond in their work around sustainability. Sustainability Champions exemplify BVSD's continuing efforts to become a sustainable institution. They set examples for environmental stewardship and responsibility and inspire the rest of us to do the same. Congratulations to: Cathy Zimmerman, Julie Thompson, Megan Rossman, Beth Brotherton, Tom Lajeunesse, Dan Wisotsky and Peter Hurst.
ReCreate: A partnership between Eco-Cycle and BVSD art students
This is a new partnership in which Eco-Cycle's Green Star Schools team salvages unusable books and donates them to schools for use by art students.
With guidance from their art teacher, participating students have been working on "ReCreations" while learning about the history of paper, its influence on art, and the benefits of proper recycling and composting paper.
A sample of the ReCreations by students from Boulder High, Broomfield High, Manhattan Middle School, and Monarch PK-8 can be enjoyed in a virtual art exhibit opening in celebration of Earth Day.
F E A T U R E D E V E N T S
Earth Day Transit Talk: Go Big. Go Electric.
Thursday, April 22, 5 p.m.
The event will feature panelists from the City of Boulder, Via, BVSD and CU Boulder, who will talk about the collective environmental impacts of using electric transit buses with net-zero emissions to help reach our climate goals.
Garden to Table Virtual Dinner Party
Thursday, April 22, 6:30-7:30 p.m.
A celebration of Garden to Table's 15th Anniversary and Earth Day 2021 focusing on Equity in Health, Education and Environment. Registration is free with the option to purchase dinner specials from local restaurants. Garden To Table provides gardens, curriculum and support to schools in Boulder County and surrounding areas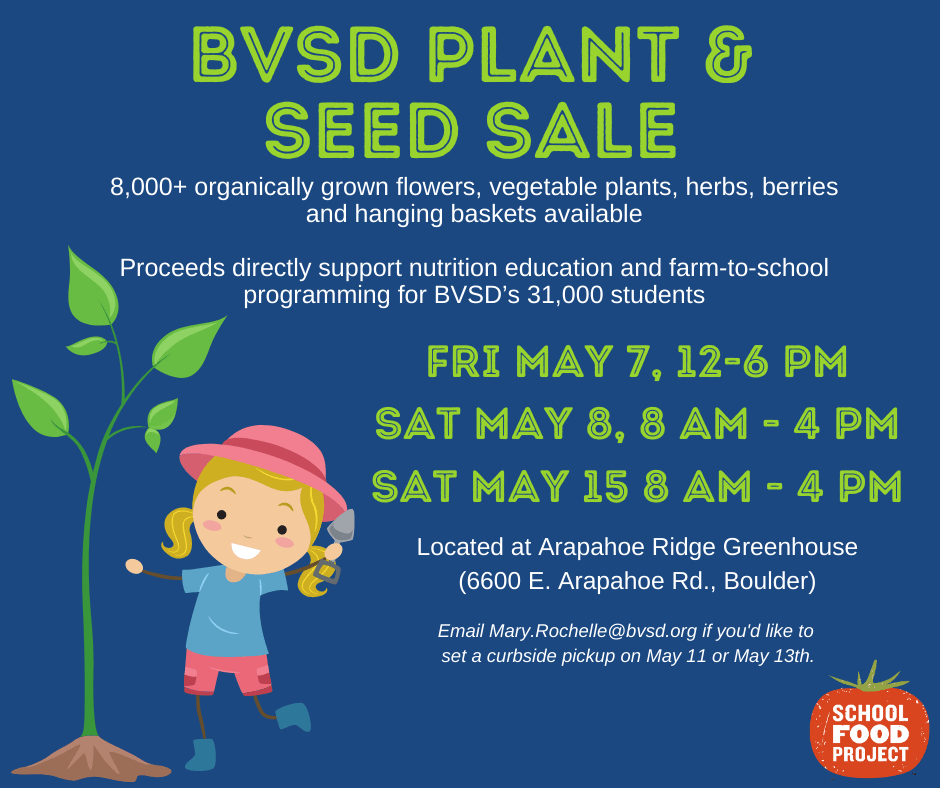 Annual Plant & Seed Sale Fundraiser
Friday, May 7, noon to 6 p.m.
Saturday, May 8, 8 a.m. to 4 p.m.
Saturday, May 15, 8 a.m. to 4 p.m.
Where: Arapahoe Ridge Greenhouse (6600 Arapahoe Road, Boulder)
8,000+ organically grown veggie plants, flowers and hanging baskets will be available. All proceeds go toward nutrition and farm-to-school education programs for BVSD students. Masks and social distancing will be required. You can also place an online order for curbside pickup on May 11 or 13 by emailing Mary.Rochelle@bvsd.org.
G R E E N B V S D R E S O U R C E S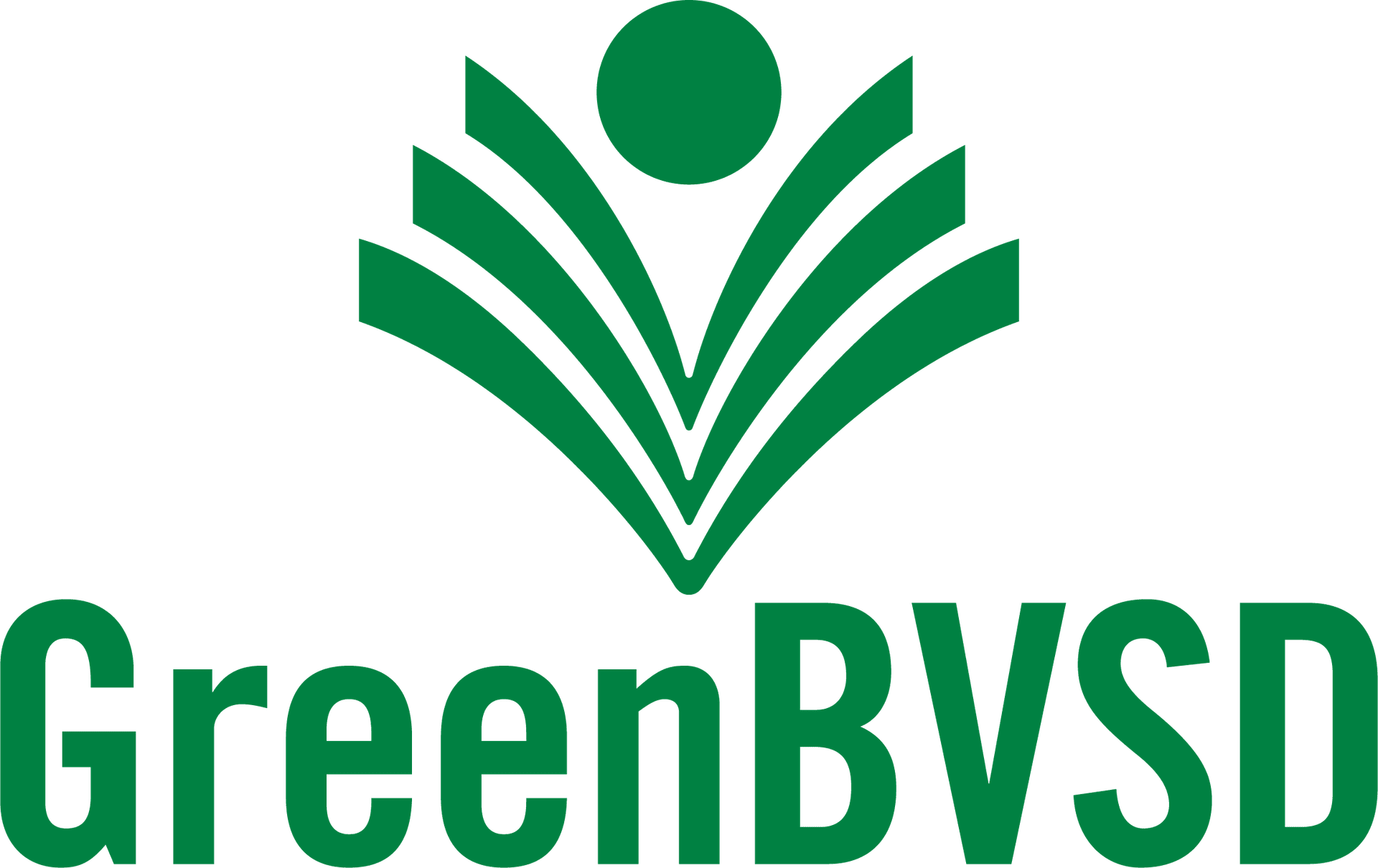 Want to learn more sustainability in BVSD?
Learn more about topics such as:
Alternative transportation

Green buildings

Zero Waste and Green Star Schools

and more!